Cherry Hill Fresh Cherry Pie
Nothing says summer like a cherry pie! What would the 4th of July be without some fresh cherry pie? This recipe is a
must-have
in everyone's summer list.
I have made a lot of cherry pies over the last 18 years of living on our orchard. I've been playing with this recipe for years and I've finally landed on this version. My husband thinks this pie is especially delicious! I like this recipe because it uses both our pie and bing cherries. Sometimes you have a few cups of leftover cherries and this is the perfect recipe to wow your family with.

Ingredients:
3 cups washed and pitted bing cherries
4 cups washed and pitted pie cherries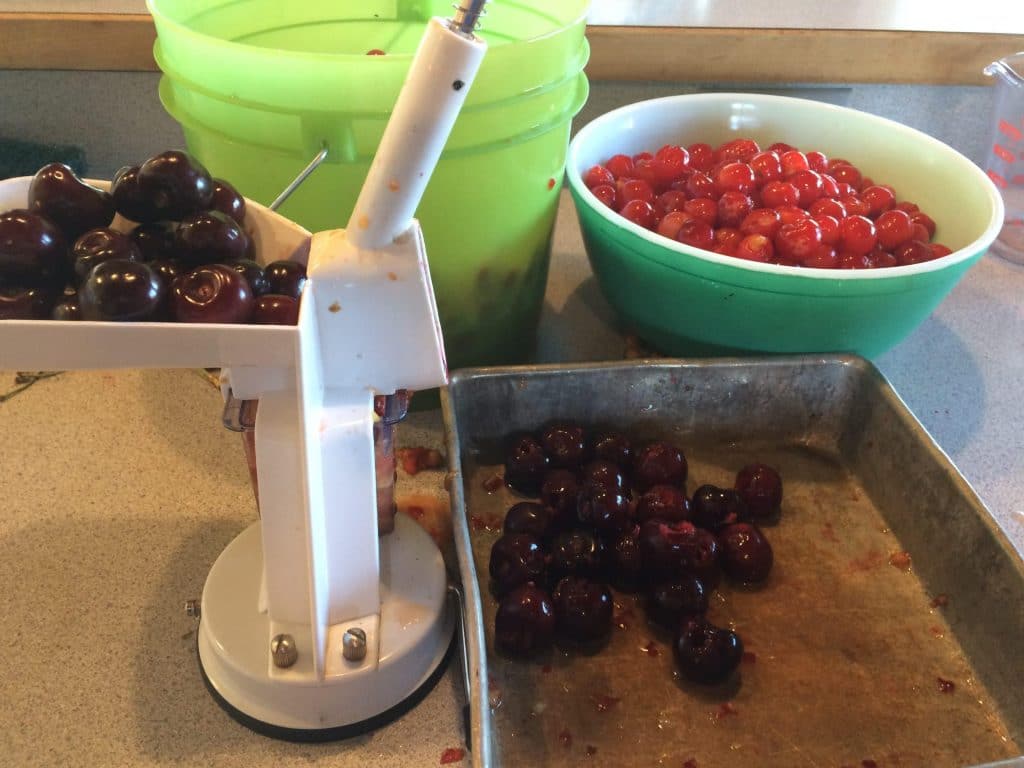 1 cup sugar
2 tablespoons uncooked quick-cooking tapioca
¼ cup of cornstarch
1 Tablespoon lemon juice
1 teaspoon almond extract
Pastry for a double crust pie, 9-inch crust
Directions:
Wash and pit both the pie and bing cherries. Preheat the oven to 400 degrees.

Process the tapioca in a coffee grinder or Nutribullet. Process until finely ground. Combine ground tapioca, cornstarch, and sugar, and mix into the pitted cherries.

Add the lemon juice and almond extract into the cherry mixture and let stand while you are preparing the pastry crust.

Spoon cherry mixture into prepared pie crust. Cut slits or use a tiny cookie cutter to create a vent for the top crust. Place the top crust over the cherry pie filling and crimp edges.

Lightly brush a small amount of milk over the top pie crust and then sprinkle with a little sugar.  To prevent over-browning, cover the edge of the pie with a shield. Place a cookie sheet under the pie to help keep your oven clean.

Bake at 400 degrees for 45 minutes. Check the pie. If the crust is golden brown and the filling is thick and bubbly, the pie is done. Otherwise, you may need to bake the pie a little longer.
We have several tools to help you bake your cherry pie. Of course, we have both pie and bing cherries for you to pick, but we also have several different cherry pitters to choose from. We also carry Cherry Hill pie plates, pie crust shields, and Lattice Top Cutters.